THE FIGMENTS​
The Figments incorporate an eclectic mix of styles into their inspired performances of music for dancing or listening. Whether grooving on an Old-time, Irish or French Canadian fiddle tune, trading daring improvisations on a swing number, or exploring the nuances of a graceful waltz or elegant English country dance tune, this trio of versatile musicians makes dynamic, spontaneous, and electrifying music.
Anna Patton clarinet / vocals
Ethan Hazzard-Watkins fiddle
Owen Morrison guitar / foot percussion.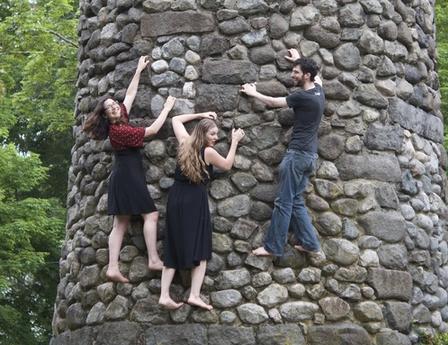 FREE RAISINS
An energetic dance band from Boston, San Francisco, and Seattle, the Free Raisins fuse New England roots with a modern groove. The Free Raisins are:
Audrey Knuth — Fiddle
Jeff Kaufman — Mandolin, Brass, Feet
Amy Englesberg — Piano, Accordion
They promise a versatile mix of supremely danceable tunes—come out and get your two scoops worth!


LISA GREENLEAF
Lisa Greenleaf calls fun dances in the Boston and New England areas and has been a staff member at dance camps and festivals throughout the country and beyond. Her specialties include traditional and contemporary contras, fun squares, challenging dances of all shapes and sizes, and callers' training. Lisa likes to emphasize community and communication in her workshops, guiding participants to get the most out of their dancing or calling experience. She has a keen interest in understanding group dynamics as well as the power of positive leadership.​

WILL MENTOR
Will Mentor is a contra and square dance caller from northern Vermont known for his clear teaching, upbeat wit, and relaxed stage presence. He loves to choreograph evenings with a variety of dances and tempos that at times surprise and always delight. All the while, keeping intact his guiding principle as a caller: "It's about the dancers!".​